Choosing the Right System
With so many options available, it's hard to know which is the best system to meet your needs. Digital West offers several unified communications systems. If you're not sure which is right for you, contact us and we'd be happy to walk you through it. In the meantime, here are a few questions to consider:
What type of voice service are you purchasing: on-premise or cloud phone? This will drive the type of physical phone equipment you use.
How many users will you have and is that number likely to increase significantly in the future?
What features do you need? If you only need the most basic features, an on-premise system may do the trick. If you need all the "bells and whistles," you might gravitate to a hosted phone solution.
What is your available budget? Some systems have a higher up front cost but because you own the system, your capital expense eventually goes away. Others systems are, in essence, leased, so you incur an ongoing monthly cost but upgrades and replacements cost you nothing.
Available Systems
Cisco
Cisco BE6000S
Cisco BE6000
Panasonic
Panasonic NS700
Panasonic NS1000
Cisco Phones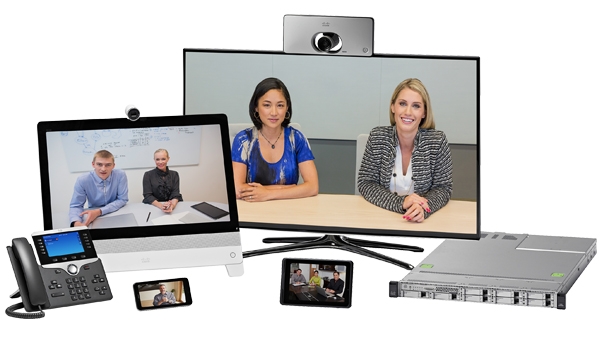 Cisco's platform is an on-premise phone system that is designed for high-end user functionality. A Cisco phone system would is ideal for a customer looking for a complete communications platform and not just a phone system. The approach to this system is that you should be able to reach any person, at any time, via any communication method you deem fit. For example, with Cisco phones you can voice call or video call from your desk phone, your computer and your cell phone.
Additionally, Cisco phones offer instant messaging and screen share capabilities. Their product line also offers presence, Outlook integration, conference bridging and video conference bridging.
Features
All-in-one solution for voice, conferencing, video paging and messaging
Communicate from any device and location the way you prefer
Work from a PC, Mac, tablet or smartphone
Highly scalable platform built to grow with your business, up to 150 users
Panasonic Phones

Panasonic's phone systems are compact hybrid communication platforms designed to enhance communications and productivity for small- to medium-sized businesses. They serve up to 250 users and can be quickly and easily configured and expanded to meet evolving business needs.
With features that include built-in unified messaging, cell phone support and basic call center functionality, the Panasonic phone systems offer functionality that enable employees to control and direct their communications. These systems also offer built-in applications like queue announcement, live status monitor, activity report and automatic conversation recording, all in an effort to support the critical needs of supervisors as well as improve your company's call handling, routing, response times and sales.
Features
Auto attendant voice guidance for call routing and voicemail
Recording system that can be backed-up
Highly flexible and scalable phone system
Will work for both a small offices or an 8,000 user company
Both desk phone and software phone can use a single extension
First-class voice quality in HD wideband audio
Optimum reliability and flexibility
Mitel – Hosted Solution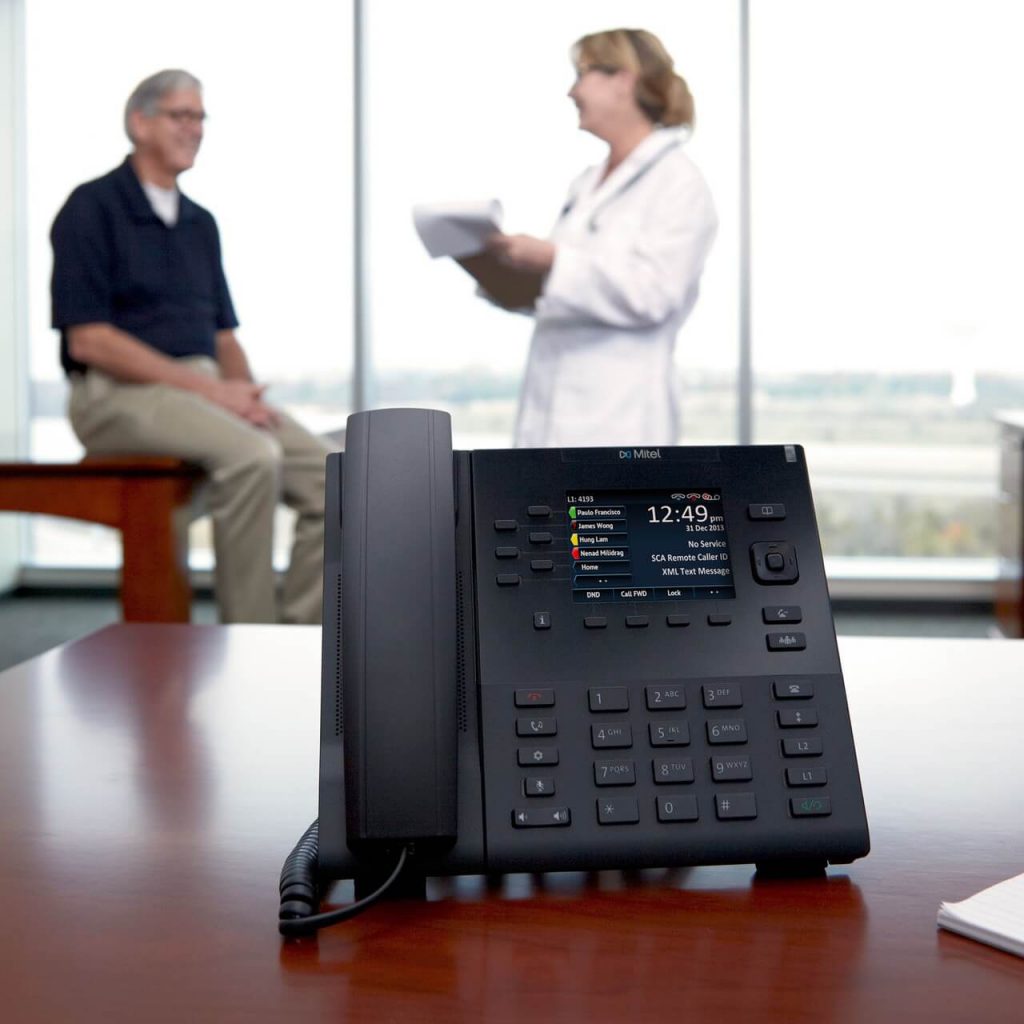 The Mitel 6867i is a hosted phone system designed for small businesses and power users who demand a lot from both their phones and their networks. The Mitel 6867i provides remarkable HD qualiy audio and an enhanced speakerphone that utilizes advanced audio processing to achieve richer and clearer handsfree conversations.
Supporting today's high speed networks through dual Gigabit Ethernet ports, the 6867i offers a large color LCD display, 6 programmable soft keys and native headset support. The Mitel 6867i is one of the most advanced SIP desktop phones available on the market today.
Features
Intercom calling
3-way calling
Call forwarding
Voicemail to email notification
Music on hold
Cell phone application
Auto attendent
Ability to control voice quality
Headset & handsfree call modes
Supports 24 call lines
Built-in two-port Ethernet switch
---
All of our phones are warrantied for as long as you are a customer, all of the programming done to setup your phone system is free of charge, and all of your customer service is live and local.  If you are interested in knowing more about our phone offerings please contact us.