Our Voice Services offers a range of telephone systems including modern cloud phone systems, traditional on-premise landlines, and the phones to go with them. Run your system over our high speed connectivity networks and experience seamless voice and internet service with unprecedented customer support. Whatever you choose, rest assured we'll help you find and deliver the best possible voice solution for your business. We'll walk you through every step of the process, from identifying your business needs all the way to the full deployment, maintenance and support of your new phone system.
How We're Fundamentally Different:
"On Net" Voice Quality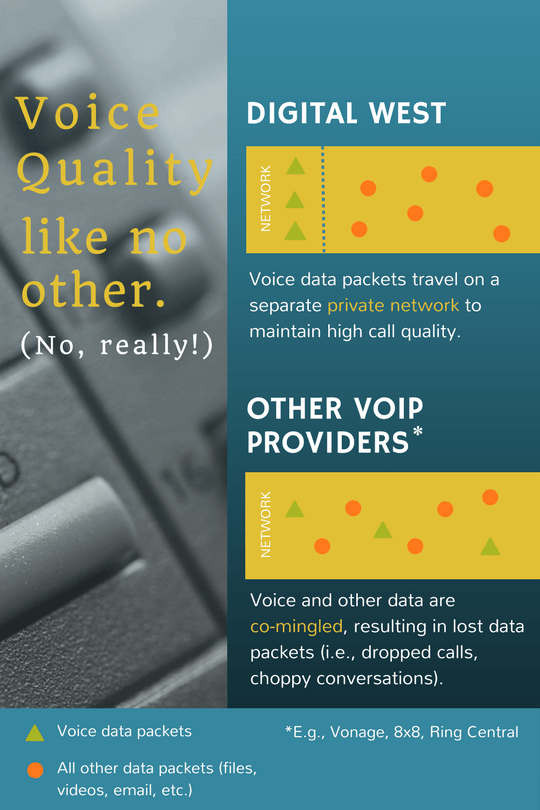 Because we control our networks from end to end, we are able to deliver all of your voice data "on net." That means we engineer your system to prioritize your voice data over all other data on the network.  This ensures you receive the highest quality of voice possible, far superior to what's available through national providers who run your data — co-mingled with other data — over the public Internet. Say goodbye to garbled conversations and dropped calls!
Local, Accessible Customer Service
We work with you to identify which option is best for you, based on your specific business requirements, your location and your budget. We're here to meet your needs, not the other way around. And we'll support you now and into the future with our live, local customer service team.
Reliable Performance
Sure, our fiber optic network is known for its outstanding speed and performance, not to mention 99.999% uptime, but there are many other factors that contribute to the reliability of our networks. Being "on-net" also means that in most cases we have point-to-point control over the network and can quickly trouble-shoot and resolve problems. We also proactively monitor all network traffic, heading off problems you never even knew were headed your way!
Call
Business: (888) 781-9378
Residential: (833) 373-9378
Services We Provide: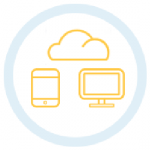 This is our premium cloud based phone system that is hosted over our own network, meaning you will get the highest quality and most reliable phone service.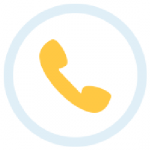 We offer several on-premise phone systems that deliver the high phone quality you've come to expect, including SIP trunks, PRI and POTS systems.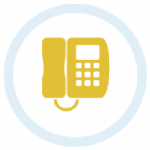 Along with dial tone, you also need the physical phone to make phone calls and we have several systems to choose from including Panasonic, Cisco and Mitel.