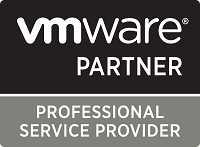 With a Virtual Resource Pool (VRP), you have unlimited access to build whatever type of servers you need and change them at your discretion. Digital West's Virtual Resource Pool runs on the industry leading VMware vCloud platform. You can allocate RAM and vCPU across different servers, control access with software-based firewalls, or connect your private cloud with public clouds. You can manage all your virtual resources from one simple interface, the VMware vCloud Director. Move your entire data center to a different longitude with very little planning or effort… then move it back after the storm is over. You can even have your resources hosted on dedicated hardware, eliminating compliance concerns about shared resources.
Features and Benefits
One Simple Interface: While your virtual resources live on Digital West hardware, you have full and complete access to your server resources through the vCloud Director.
Cost Savings: Because virtual servers share enterprise-class hardware with other virtual servers, deploying a new server in a virtual environment is a software change, which takes minimal time (hours rather than days to order and/or install new equipment). You can purchase additional blocks of engineering time at a reduced rate if you need more support.
Co-Pilot Concierge Service: Post-sale personalized technical assistance saves you time on deployment.
Scalable: We can right-speed the environment for your type of workloads, giving you the best ROI (e.g., a higher tier of storage for a database server but a lower tier for other needs).
Proactive Monitoring and Support: Our trained staff will help you overcome challenges 24/7/365, ensuring your success. We'll spot problems before you even know there's an issue.
Reference Platform: VMware, Juniper and Dell.
Competitive, Straight Forward Pricing: Less time spent on budget projections. Click on the Sign Up button at right to request a quote.
Security: In addition to being housed in a secure, SOC II Type II-certified data center, you can add on more security options, including vSRX or vShield Firewall protection.
Virtual Servers
We also offer Virtual Server packages that provide you a server with a specified amount of RAM, CPU, Storage and Transfer limits. Virtual servers can be used to host LAMP systems, game servers, websites, databases and more. Customers access their server remotely using Remote Desktop Protocol (RDP) for Windows and Secure Shell (SSH) for Linux. Our Virtual Server products come fully managed, including backup, patching, maintenance and support.