We understand the challenges small businesses face, so we've taken the same cutting-edge technologies we use with our largest customers and made them available to small businesses, keeping you competitive both regionally and globally. You'll get all your technology needs met under one roof – Internet, phone, email and more — and the convenience of one bill. Best of all we're here for you. We have a live, local support team eager to help you any time of the day or night.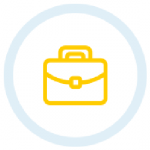 We've taken the guess work out of setting up the technology infrastructure for your business. Our suite of easy-to-use solutions takes care of all of your core office needs, from connectivity to phone systems and beyond. All delivered by one trusted provider, for one monthly price.

Digital West delivers the world's most advanced digital technologies, including connectivity, colocation, cloud services, voice services and software applications. Whether it's creating a website or getting keeping email secure, you can get it all here.