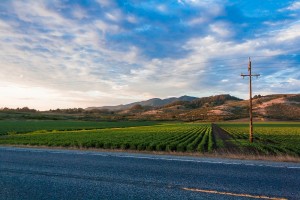 Digital West has been at the forefront of the tech boom that's been happening on the Central Coast over the last decade. Since 2010 we have been building out an expansive fiber optic Internet network throughout San Luis Obispo County. Companies such as PG&E, Sunrun, Zoo Med Laboratories and Sports Warehouse have achieved phenomenal growth, in part, because they had the fiber optic infrastructure in place to deliver their services faster and more reliably. We continue to broaden access to fiber by partnering with municipalities up and down the Central Coast, from Morro Bay to San Luis Obispo to Grover Beach. Through creative public-private partnerships, use of existing conduit, and other creative solutions, we are expanding into more and more communities. If you represent a Central Coast municipality or are simply interested in getting fiber into your community, please contact us to discuss how we might work together.
San Luis Obispo
Even though Google Fiber passed up San Luis Obispo several years ago, Digital West is committed to providing the best Internet access possible for this innovative and growing city. In 2010, we began delivering high-speed fiber optic Internet connectivity to businesses across San Luis Obispo.
Our Metro Fiber route currently hits most of the major industrial sections of town and connects customers directly to Digital West's climate controlled data center. Everywhere Digital West goes, we go with a 100% fiber connection—providing faster speeds and more reliability to businesses that demand trusted infrastructure and top of the line service.
Click on the map at right to see where our Metro Fiber route currently reaches, or visit our Fiber Availability page to get a specific answer based on your business location.
Morro Bay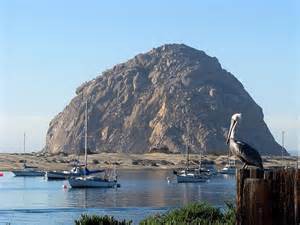 Nestled on the Central Coast of California, Morro Bay is the "gateway to the north coast" and a prime destination at the crossroads of Highway 1 (home of the original road trip!) and Highway 41. As a part of its economic development plan, the City of Morro Bay identified the need for a fiber optic network within the downtown area in order to improve City services. In 2016 they put out a Request for Proposals (RFP), and Digital West was awarded the project. The City is also interested in having the network meet the needs of areas businesses and, eventually, providing residential service to the beach community.
The City praised Digital West's 'entrepreneurial approach' to the request, creating a public-private partnership that will have the entire city wired with fiber over three phases, beginning in 2016. At least nine critical City offices as well as area businesses will benefit from this high-speed fiber optic connectivity.
Grover Beach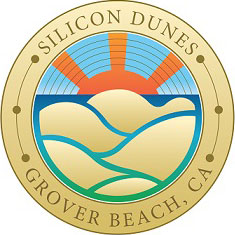 Grover Beach, the scenic Central Coast beach town known, in part, for its recreational sand dunes, now boasts ultra-fast and reliable Metro Fiber Internet from Digital West. Through a public-private partnership announced in October of 2014, Digital West is using existing Grover Beach conduit, and adding more, to bolster the city's fiber infrastructure.
Grover Beach businesses now not only have beachfront access and incredible views, but Internet connectivity options that were previously only reserved for large metropolitan areas.
Grover Beach also serves as home to the Pacific Crossing cable landing station which connects networks across the world through submarine cables, giving businesses direct access to North and South American, Asian and other international markets.
Data centers and technology companies, in particular, will benefit from this high-speed fiber optic connectivity, which is why there's never been a better time to consider relocating or starting your business in the "Silicon Dunes" of Grover Beach.