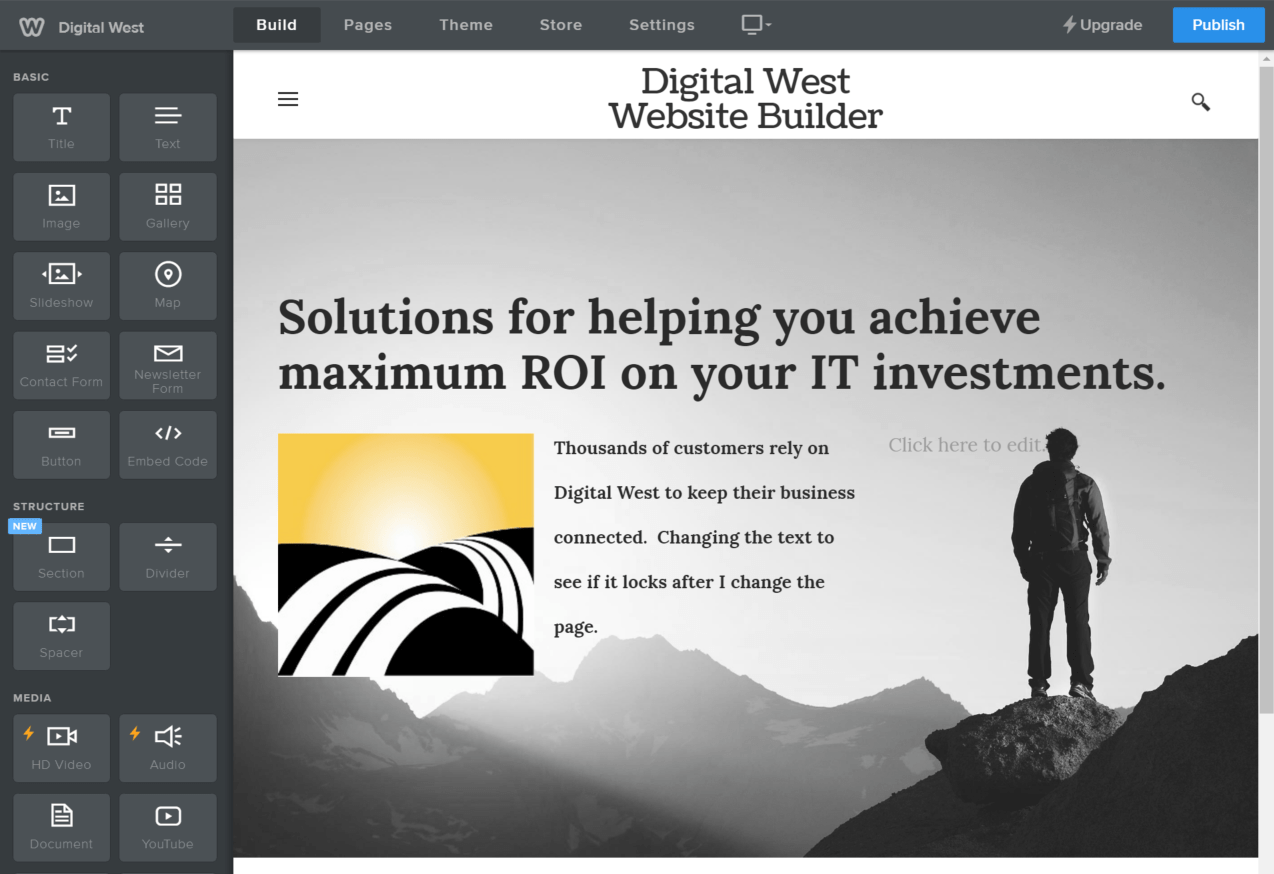 Creating your own website is less complicated now than it used to be as there are many drag-and-drop web building tools available online for people who don't know how to program code or design a website from the ground up. Web Builder Plus (WBP) is one of these drag-and-drop website builders. To help figure out if Web Builder Plus would be a good fit for you, here are a few considerations:
When is WBP right for you?
You tend to be a do-it-yourselfer and have the time and patience to learn how to use a fairly intuitive new software platform.
You are the type of person who likes to trouble shoot problems yourself (e.g., review help articles, watch a video, experiment).
You don't have detailed parameters for what your final website must look like and are open to choosing from a variety of flexible template layouts.
You are looking for a cost effective way to easily build, manage and change your website yourself whenever you want to.
You want a cost-effective web building tool where all of the assets to support your website are included in the service (e.g., hosting, SSL, email, domain registration) all from a single vendor.
You have some of your own images to upload and/or are willing to buy stock images online.
You're comfortable with reading instructions and mapping your new web-based email accounts to your smart phone or other applications on your own.
Please be aware that Web Builder Plus does not include design, set-up or configuration support – it's truly a do-it-yourself program. We do have development assistance available for $135.00/hour if you run into challenges. That time can be used to best meet your needs.
When is WBP not right for you and when you should hire a professional web developer to custom design your website?
You don't have a lot of time to spend learning how to use a new business tool right now.
On a scale of 1 to 10 (a.k.a. a full on Tech Nerd), you're a 3 or less.
You have a very specific vision for the way you want your website to look (e.g., original fonts, specific layout).
You want a package that comes with a lot of technical support included (WBP does not include any design or email set-up support).
You don't have any of your own business images or don't have time to look for something that fits from a stock photo website.
You need some specific functionality and features on your website that needs to be custom-coded (e.g., dynamic database).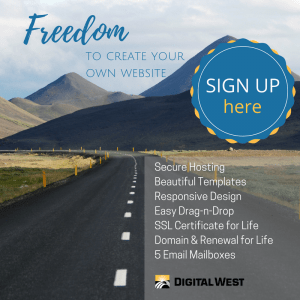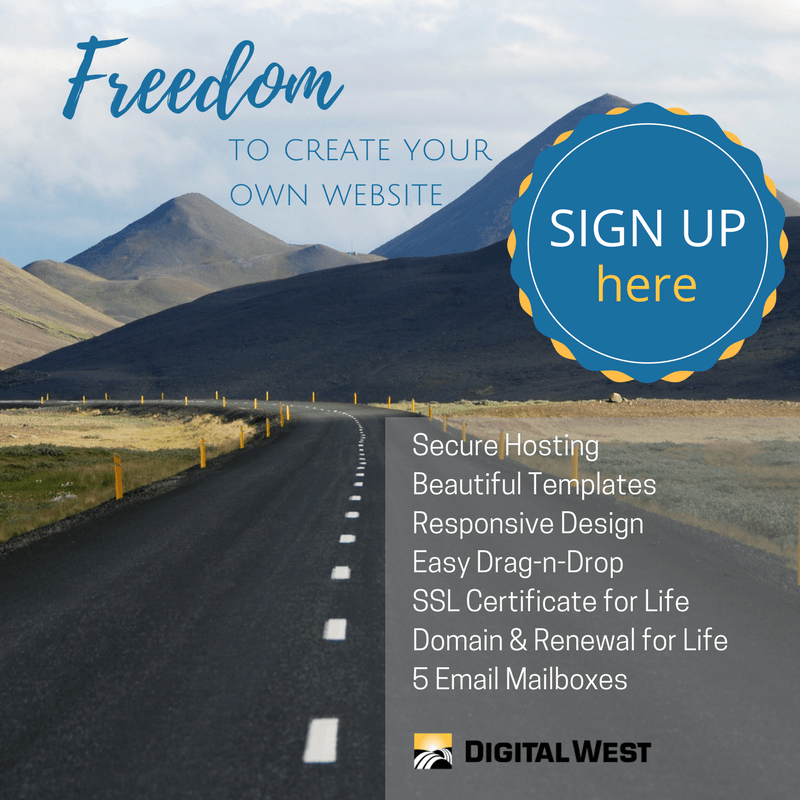 While every business owner has a lot to juggle, you can still make WBP fit your needs without having to custom design a website. Sign up for the Web Builder Plus service and get all the features that come with it and/or hire someone to customize the template of your choice into the website you envision. This gives you the freedom to create your own site, manage all your website assets in one place, and keep your costs down!
Additional Considerations
Do you have some time to learn how to use Web Builder Plus?
Web Builder Plus has one of the simplest interfaces for building a website. But as with any tool, including a content management system (CMS), you'll need to learn its ins and outs.  You'll need to devote some time to learning the system, reviewing help documents and experimenting before you can achieve your desired end product.
Editing text is as simple as using a word processor program. You customize page elements by dragging and dropping them into your website page (text boxes, images, videos, maps, forms, etc.).
Is the design for your website open and flexible?
WBP gives you professionally-designed themes to choose from to start your website. If one doesn't work out, you're able to choose another and your content seamlessly flows into place.
Theme categories include business, portfolio, personal, events, blog and more. All the themes feature modern design, look and feel. They also include social media syncing so that you stay in touch with your customers and community.
These themes are also fully responsive, which means your customers will see a great design regardless of whether they are on a tablet, smartphone or desktop computer.
Do you have a specific vision for your site and/or do you need to customize your fonts, site colors and images?
WPB gives you options to use tons of different fonts, adjustable colors and images from the library. You can also upload your own images or purchase images from an online stock photo site.  (You must license the images based on that site's terms; Digital West does not assume responsibility for unlicensed image use.)
WBP provides a very large font library to choose from, but in the rare case that you need a specific font outside of our library, things get complicated. It's more difficult to install a new font to your website and is probably not something that you can do on your own.  If you do need to use an external font you may also need to get a license to use that on your website, just like you would need with stock photos.