Positive customer sentiment can drive revenue if you have the proper tools to take advantage of it. Peer ratings are one of the most trusted forms of referral, and a robust review network can improve your SEO ranking. Negative reviews, on the other hand, can cost you clients, especially if you don't respond to them.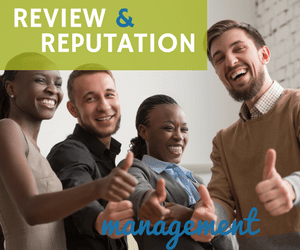 Digital West now offers businesses the ability to generate, monitor and manage customer reviews through a range of tools including Facebook, Google, Trip Advisor and more. You can use positive sentiment to further market your business products and services. We also help you earmark any negative reviews so you can respond to them in a timely and effective manner. At worst, this process helps show that your business is transparent and cares about your customers' needs, and at best it turns that sentiment around and recaptures a loyal customer.
Our Reputation Management platform empowers you to easily collect reviews from your customers, manage those reviews and then distribute them to places that will put your name in front of similar consumers. If you are interested learning more, please contact us.