Turning Your CIO into a Strategic Visionary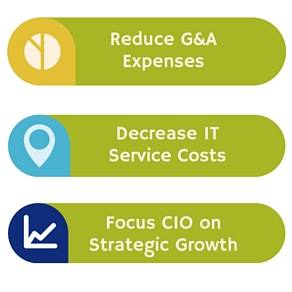 Is your organization unable to make strides in technology because your CIO or IT staff are focused on meeting day-to-day needs like keeping work stations running? Has your CIO become a glorified "IT Guy" instead of a strategic visionary for your business? If so, Digital West can help. We unburden your CIO and IT team from daily tasks or mundane projects so they can focus on strategic issues. We work with you to understand where your business is headed and show you how to leverage technology to get you there. At times that means taking specific projects off your plate so you can turn your attention to growing your business; in other cases, we help you plan and implement long-term, game-changing improvements that will positively impact your bottom line.

Read about the unique strengths we bring to the table and the results you can expect when you partner with Digital West.