Leadership Team
Tim Williams – CEO & Founder
Connect with Tim on LinkedIn and follow him on Twitter.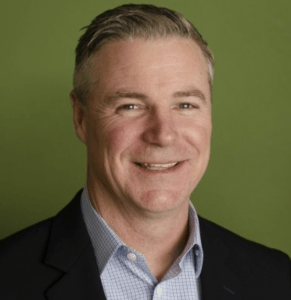 Tim Williams founded Digital West in 1999 having identified the need for business hosting and Internet services in an expanding market. His customer focus and enthusiasm for the industry have built a culture at Digital West that supports customer success, and the community.
Prior to founding Digital West, Tim managed an Internet Service Provider in San Luis Obispo. It was in this role that he recognized the value the Central Coast holds with the 3 expanding Cable Landing Stations that connect the US with the Pacific Rim countries.
After a successful 2017 merger with telecom partner, Norcast, Tim has led Digital West to a team of 48, providing Voice, Cloud Services, and Connectivity to businesses on the Central Coast. Core to this region's technology growth is Digital West's Metro Fiber network … over 50-miles (and expanding) of fiber optic connectivity around San Luis Obispo and Ventura Counties.
Tim continues his community involvement with board seats on the Santa Maria Valley Chamber of Commerce, Cuesta College Foundation, Economic Vitality Corp, Transitions-Mental Health Association, Central Coast Aquarium, Special Olympics of SLO County, and the San Luis Pilot's Association. Additional advisory groups include the Cal Poly School of Journalism, Cal Poly Center for Innovation and Entrepreneurship, and the SLO Repertory Theatre. Previous board positions include the San Luis Obispo Chamber of Commerce, Rotary Club of San Luis Obispo de Tolosa, 211 SLO Hotline, Cal Poly Arts, and the Sierra Vista Regional Medical Center Governing Board.
Tim has a BS in Journalism from Cal Poly University in San Luis Obispo, flies planes, loves Rotary, and has been a life-long technology enthusiast here on the Central Coast.
Jeff Buckingham – President & Chief Customer Officer
Connect with Jeff on LinkedIn and follow him on Twitter.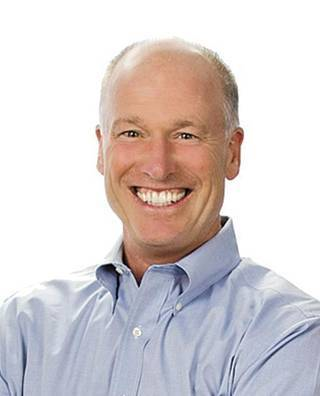 Jeff Buckingham is a true believer in outstanding customer service and is passionate about telecommunications. Putting people first, he ensures that customers are happy with not only the services that his team provides but also the manner with which they are treated. Jeff has spent his career cultivating a great team culture, solving customers' problems, and growing the telecom business he loves.
Jeff started his career in 1983 at Call America and eventually became President. Call America was on the CPUC list of the first certified long distance providers in January 1984, and grew to $16 million in revenue and over 200 employees by the time it was sold to GST Telecom in 1997. After working with GST, Jeff co-founded a new Call America in 2001 as a UNE-P CLEC. The company grew to 2,500 customers and $7 million in revenue when it was sold to Utility Telephone in 2005. After working with Utility Telephone, Jeff and his business partner founded Blue Rooster Telecom in 2009 as a switch-based CLEC sharing the network with another local CLEC, Norcast Telecom. Blue Rooster merged with Norcast Telecom Networks in 2014 to become San Luis Obispo County's largest local telecom companies; in 2017, Norcast was acquired by Digital West where Jeff now serves as President and Chief Customer Officer.
Jeff lives his commitment to the community and the industry through random acts of kindness and rich involvement. He is a member and past president of Rotary Club of San Luis Obispo de Tolosa, President of the Community Foundation Board, VP of the Farm Bureau Board, and secretary of the Softec Board. Jeff has also served on the Comp Tel (now called INCOMPAS) board and the Caltel Board (California Assoc. of Competitive Telecom Providers) from 1984 to 2019.
Jeff and his wife, Joan, live off the grid on a ranch near Los Osos, sometimes with their two grown children, and always with an assortment of cows, dogs, cats, chickens and many wild creatures who he believes are his extended family.
Johanne Mercier, SVP of Operations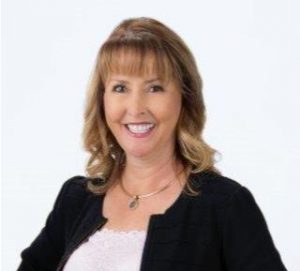 Johanne (Jo) has worked in telecom since 1988 and has diverse experience in Operations and Sales Leadership. Johanne began her telecom career with Call America, then joined Arrival as the Operations Manager and progressed to the Carrier Relations Manager and Provisioning Director.  For four years, Johanne served as a consultant to new CLECs in the Bay Area, LA, and Hawaii;  she assisted them with becoming a registered CLEC, establishing order processes, and training personnel.
She continued her career as a Sales Director for TimeWarner Telecom returning back to her roots in 2013 by joining Blue Rooster Telecom as Operations Manager.  After the merger with Digital West, she served as the SVP of Transport Technology and Voice before becoming the SVP of Operations in 2019. Jo's focus on organizational efficiencies ensures Digital West customers are the number one priority.  On a personal note, Jo enjoys going to the gym daily, hiking, and assisting with any local non-profit that may need seasonal help.
Dave White, SVP of Sales & Client Services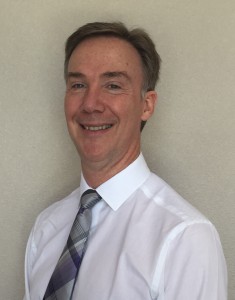 Dave White has held sales leadership roles in technology for 30 years, starting in Unix operating systems progressing to data center and networking technology. Before Digital West, he served as Vice President Global Sales at OnPath Technologies, helping customers with layer one networking and network optimization solutions and contributed to the successful acquisition by NetScout. He served as Vice President, Branded Sales Americas at Avocent, after the acquisition of Cyclades Corp, a global provider of data center hardware, software and services. As Vice President of Sales for North America and Asia Pacific at Cyclades, he helped drive revenue from under $12 million to over $60 million within a three year period.
Dave was born in South Africa and studied Electronic Engineering at the University of Cape Town, is a windsurfer and runner, and has been living and working in the US for many years.