Leadership Team
Tim Williams – CEO & Founder
Connect with Tim on LinkedIn and follow him on Twitter.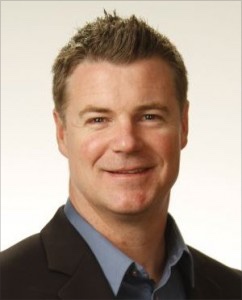 Tim Williams founded Digital West in 1999 having identified the need for business hosting and Internet services in an expanding market. His customer focus and enthusiasm for the industry have built a culture at Digital West that supports customer success, the community and his team.
Prior to founding Digital West, Tim managed an Internet Service Provider in San Luis Obispo. It was in this role that he recognized the value the Central Coast holds with the 3 expanding Cable Landing Stations, all within reach, connecting the US with all of the Pacific Rim.
After a successful merger with telecom partner Norcast in 2017, Tim has led Digital West to a team of 60, providing Voice, Cloud Services and Connectivity to businesses on the Central Coast. Core to this region's technology growth is Digital West's Metro Fiber network … over 50-miles (and expanding) of fiber optic connectivity around San Luis Obispo County.
He continues his community involvement with board seats on the Cuesta College Foundation, Economic Vitality Corp, Transitions-Mental Health Association, Central Coast Special Olympics and the San Luis Pilot's Association. Additional advisory groups include the Cal Poly School of Journalism and Cal Poly Center for Entrepreneurship and Innovation. Previous board positions include the San Luis Obispo Chamber of Commerce, Rotary Club of San Luis Obispo de Tolosa, 211 SLO Hotline, Cal Poly Arts and the Sierra Vista Regional Medical Center Governing Board.
Tim has a BS in Journalism from Cal Poly University in San Luis Obispo, flies planes, recently became a husband and father, loves Rotary, and has been a life-long technology enthusiast here on the Central Coast.
Jeff Buckingham – Chief Customer Officer
Connect with Jeff on LinkedIn and follow him on Twitter.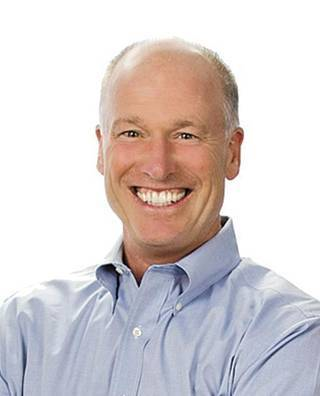 Jeff Buckingham is true believer in outstanding customer service and is passionate about both telecommunications and customers. Putting people first, he ensures that customers are happy with not only the services that his team provides but also in the manner with which they are treated. Jeff has spent his career cultivating a great team culture, solving customers' problems, and growing the telecom business he loves.
Jeff started his career in 1983 at Call America and eventually became president of Call America. After taking some time off from telecommunications, Jeff co-founded a new Call America in 2001 and then Blue Rooster Telecom in 2009. Blue Rooster merged with Norcast Telecom Networks in 2014 to become one of the county's largest local telecom companies; in 2017, the company grew even bigger merging with Digital West.
Jeff lives his commitment to the community and the industry through random acts of kindness and rich involvement with The Rotary Club of San Luis Obispo de Tolosa, The Cuesta College Foundation Board, The Community Foundation Board, The Farm Supply Company Board, The Farm Bureau Board, The Softec Board, and The Caltel Board (California Assoc. of Competitive Telecom Providers). Jeff and his wife, Joan, live off the grid on a ranch near Los Osos, sometimes with their two grown children, and always with an assortment of cows, dogs, cats, chickens and many wild creatures who he really believes are his extended family.
Rick Totah, Chief Financial Officer
Rick has been a finance professional for almost thirty years.  He has extensive experience as CFO and Director of Finance with local technology, manufacturing, and health care companies.  His responsibilities include financial analysis and reporting, strategic planning, human resources, and budgeting.  Rick has guided previous companies through mergers, acquisitions, and consolidations.  He has been involved in operations, cash management, contracting, and due diligence reporting and enjoys collaborating with all members of the organization.
Born and raised in a small town in East Texas, Rick has lived on the Central Coast for 25 years.  His pursuit for knowledge lead him to the University of Notre Dame in Indiana.  After graduating, he decided California would be a good fit for him.  After a few years in finance in the Bay Area, he found the hidden gem we call home.  He has been active in the community for many years, having previously served on the board of the San Luis Obispo International Film Festival.  Rick continues to volunteer his time and assist during the festival each year.  Along with his love of movies, he enjoys reading, hiking, and Cal Poly sports.
Dave White, Vice President of Sales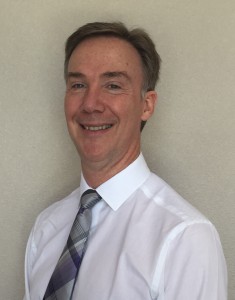 Dave White has held sales leadership roles in data center and networking technology. He served as Vice President Global Sales at Onpath Technologies, selling layer one networking and network optimization solutions, and contributed to the successful acquisition by NetScout. He served as Vice President, Branded Sales Americas at Avocent, after the acquisition of Cyclades Corp, a global provider of data center hardware, software and services with.? As Vice President of Sales for North America and Asia Pacific at Cyclades, he helped drive revenue growth from under $12 million to over $60 million within a three year period.
Dave was born in South Africa and studied Electronic Engineering at the University of Cape Town. He has been living and working in the US for many years.